Avaya Service Technician (part time)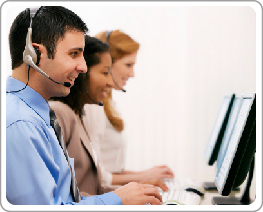 Job Title: Avaya Service Technician
Full/Part Time: Part Time
Salary: Depending on experience
Do you have a proven track record servicing Avaya Telephone Systems?
And, receive great compensation for your success?
If so, this is the position for you!

The Position:
Lichtman Communications, Inc. seeks professional Avaya & Nortel certified technicians to help secure new customers for our VoIP products and services. We deploy and maintain IP Based PBX phone systems, VoIP Systems, Voice and Data Circuits, Lan/Wan's, Data Networks, Server Hardware and Software. These current openings have its open service territories in Maryland , Washington , DC and Northern Virginia . Other areas are available should you demonstrate solid penetration in these territories. We are expanding our outside sales team and are looking for long-term team players. Only energetic, motivated, self sufficient and seasoned service professionals, with a proven track record, should consider this position. We also require good business acumen, ethics and professionalism in all customer service activities. If you are looking to make money, as well as get in on the ground floor of something special, and you are confident in your skills as a service professional, then this is a great position for you.
Overview:
Lichtman Communications, Inc. in our fifth year, as a leading provider of VoIP PBX solutions. Our team has worked together and has been providing technology solutions to customers for over 100 years. Our mission at Lichtman Communications, Inc. is to provide products and services that are molded to meet our customer's needs. Our comprehensive solution set will create the foundation of an organization's IT environment integrating automation from phone systems to downstream applications.
Requirements include:
3+ years of service experience installing and servicing Avaya Partner ACS , Merlin Magix, Avaya IP Office, Nortel ICS, MICS, Call Pilots and BCM telephone systems and voice mail.
The ability to run Cat3e and Cat5e voice and data cables.
Place a high value on the importance of customer service.
Gather customer requirements and recommend the most appropriate solution to meet the requirements.
Strong writing skills.
Provide outstanding customer satisfaction to increase word of mouth sales and ensure retention.