Company History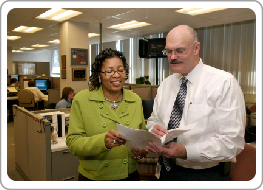 Lichtman Communications, Inc. has been performing voice and data services in the telecommunications industry since 1999. During that time, we have developed a talented team of system engineers and technicians that understand your needs and are capable of designing and installing systems that meets your objectives. Lichtman Communications, Inc. has offices in Maryland and Pennsylvania and now offers nationwide service.
Many factors influence the selection of a communications vendor, including the confidence that the selected vendor can meet your expectations in all phases of the implementation of buying a new system or moving an existing one. Lichtman Communications, Inc. offers consulting, system design, sales, installation, maintenance and ongoing system and project management for small, medium and large-scale telephone systems and Local Area Networks. Lichtman Communications, Inc. is a member of the Building Industry Consulting Service International (BICSI) and offers structured voice and data cabling systems of all sizes with warranties of fifteen years or more. Our goal is to provide you with the best products to fulfill your communications requirements at the best price and to make the installation as uneventful as possible.
We are a full service telecommunications company that provides all of your communications requirements. Lichtman Communications, Inc. is your single point of contact for:
Voice and data cabling infrastructure,
Telephone system equipment and voice mail,
Managed, intelligent IP networking,
Computer telephone integration & unified messaging,
Voice and data networking of multiple sites and locations
The biggest single failure of deregulation is the fragmenting of the communications services. Today most companies have at least four different communications vendors; one for hardware, one for dial tone, one for long distance and one for Internet/IP access/networking. Solving communications problems can be a logistical nightmare in trying to coordinate between vendors. Finger pointing between these vendors and "We can't fix this, it's not our fault it's your_____ vendors fault" and "by the way here is the bill for our time" will waste your company's precious manpower and productivity and drive you beyond the point of exasperation and frustration. With Lichtman Communications, Inc., you no longer have to guess whom to call when you have a communications problem, coordinate multiple vendor visits, become a referee between vendors or pay for multiple service calls. We understand that you want to make one phone call and get solutions, not excuses.

Our dedicated staff of technicians brings years of complex voice and data communications experience with them. They are familiar with most of the systems on the market today and strive to stay current. These systems include, but are not limited to:
Telephone Systems — NEC, Toshiba, Panasonic, AT&T, Lucent, Avaya, Comdial and Northern Telecom.
Voice over IP — Comdial FXII-IP, iPrimo IP Telephones, Cisco Routers, Managed, Dedicated IP Access.
Voice Mail Integration — Comdial ExecuMail, Key Voice Debut, Small Office Lite, Small Office, Corporate Office, Small Office NT, Corporate Office NT, Corporate Office 2000 and iNTerchange.
Computer Telephony — FASTCALL, Impact Office, Impact Group, Impact Call, Impact PC Attendant Software, Corporate Call, Total Control PC Attendant, QuickQ NT ACD, In-bound and Outbound Call Centers, Fax Mail, Fax–on–Demand, Outbound Telemarketing, Interactive Voice Response (IVR), Visual Call Management, Unified Messaging and Voice over IP.
LAN Operating Systems — Novell, Microsoft NT and Windows 2000.
Cable Media — BiCSi certified, Ortronics Installer Plus and Berk-Tek OASIS certified with warranties of up to 25 years, Shielded twisted pair, CAT5, CAT5e, CAT6, UTP, ATM, RS-232, coax, and fiber optic. Single story, Multi–story and campus environments.
Intelligent IP
Networking — Reseller for Savvis Communications, the #1 ranked ISP in the nation. Managed networks including; DSL, T-1, T-3, ATM, Frame Relay, Internet, Intranet, Extranet, WANs, VPNs, web hosting, and E-commerce.