Network Services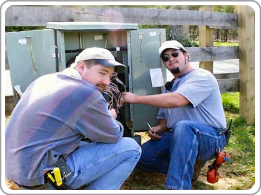 Our Voice and Data Services Division was created to help our clients who need assistance with their Local, Long Distance and Internet access. The industry is ever changing with new products and services, new rate plans, and new technology.
Lichtman Communications prides itself on the fact that we are a "one stop shop" for all of our client's telecommunication requirements. A big part of that is the ability to provide the network services below through relationships with the areas top network services carriers including Cavalier Telephone, Verizon, MCI, and PAETEC. The Carriers we represent provide quality services at competitive prices. They are all experienced, stable, financially sound and focused on outstanding customer and channel support. For many applications, the savings our clients realize are significant, allowing for the purchase of new hardware at little or no additional cost.
Please let us know if we can help you with any of the following services:
Local Calling Plans
Long Distance
Private Lines
Internet Access (T-1 to OCx)
DSL
Web Hosting
VPN
VOIP
ISDN BRI and PRI
Frame Relay
Multi-use T-1 or PRI (Voice and Data)
We will be happy to evaluate your telephone bills to insure you are on the plan that best meets your requirements. If you would like a FREE no cost, no obligation proposal for the best telecommunications solutions for your business please click on the FREE QUOTE link and fill out the form. We will then contact you immediately with a cost saving solution for your business.